MARCH 17th-19th
Chelsea, MI
Friends Retreat Center
7748 Clarks Lake Road
Chelsea, MI
RETREAT FOCUS:
Life is really quite simple, yet our minds and imbalanced impulses complicate it, pushing us farther from the Truth of the Awakened Heart. When our Heart awakens, a literal transformation occurs: we find ourselves living life not just enduring it; being Life not rushing over it, and naturally curious about life rather than obsessed with searching for temporary fulfillment.
Wondrously, we discover we have become Happy for no reason, rather than always trying to escape our discomfort.  Eventually, we find ourselves in a state of just being ourselves, a simple, clear, expressive, alive and awake Presence on Earth, infinitely Happy for no reason, independent from any person, place or thing.  This is our legacy, to live as Uncaused Happiness, innocently exploring our life and the world in which we live.
There is help and guidance for letting go of what blocks
this natural spaciousness, and integrating what is most important.
The unique presence, space and activities made available at this retreat are created to catalyze the awakening of the Heart by allowing self-love and Divine Love to wed, birthing your true spiritual presence into the world.
AT THE RETREAT
A safe, supportive and catalytic environment will be held for you where the spiraling of body, mind and spirit can deepen their journey into love and its expression.  Be prepared to relax, receive, absorb, and take home tools for a life of peace, love and expression that is uniquely yours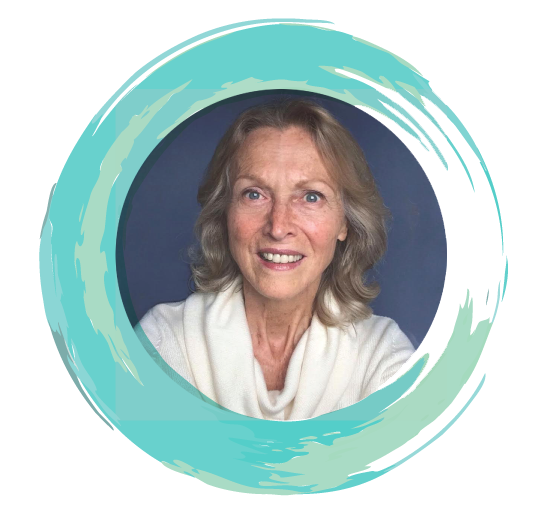 RETREAT LEADER
Brenda Morgan, Ph.D, has gone through a spiritual change in which her direct perception and experience of reality has been permanently transformed.  This transformation has deepened over the past 25 years, and has been called many things in the history of our planet, but the core of all descriptions includes the direct awareness that everything arises from the Mystery, the Unknown and Infinite Feeling that all is One.  Her transformation brings deeper perceptions of reality and a broader vision of life and service to the Earth and humanity.
PRESENTERS
Those sharing with you have observed  – and experience spiritually – that life requires an ever-deepening understanding of and relationship to oneself, the outside world, and Life itself.  This, in turn, allows for a spaciousness to arise when engaging their lives.  This  "spaciousness" leaves them available to the magical and creative expressions that can arise from deep within their beings.
LOCATION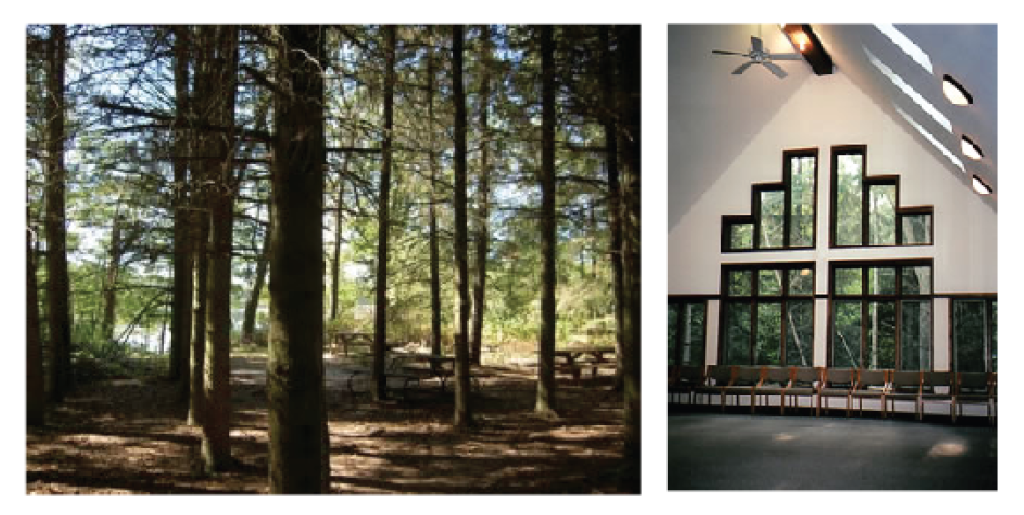 WE WILL BE meeting at the Michigan Friends Center. The retreat building is surrounded by woods and offers a scenic, tranquil space for our retreat. There are hiking trails and beautiful views outside the windows; this is a simple and quiet space in nature. 7748 Clark Lake Rd, Chelsea, MI 48118
NEW! BODY AWARENESS SERIES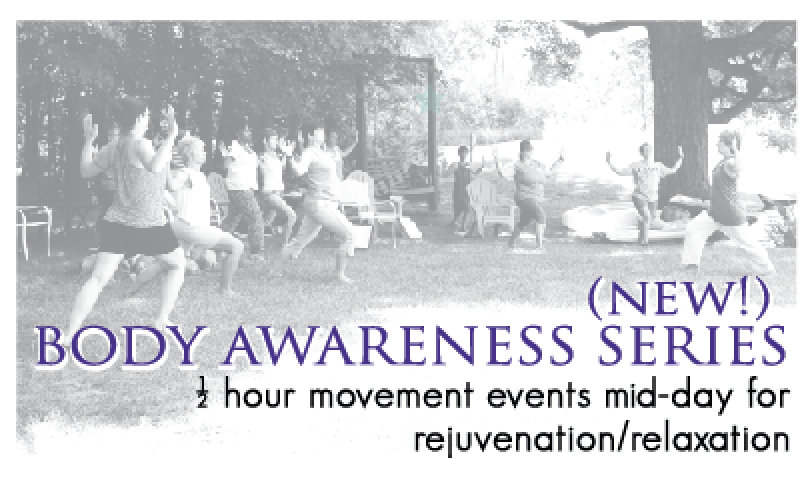 A Fusion Of Movement with Darla Getschman, Licensed Nia Teacher
Nia: The Art of Movement the Body's Way Let's take a dip! Refresh and re-energize your body while connecting through fluid movement; from Yoga's gentle stretch and flow to the fun filled Latin beat.
Heartforms with Tom Egan, M.ED
Something With Dance! with Chris Morgan, LMT, CLT ||  www.christinecares.com
Fun, feeling and music are combined while we enjoy some dancing together!
PRESENTATIONS
Awakening Of The Heart
Brenda Morgan, Ph.D
Living life, not just enduring it…Being life not rushing over or through it…Naturally curious about life rather than searching for something to fill a void in our hearts means that we have accepted and learned to love ourselves, leaving room for spiritual evolution to be catalyzed.
Uncaused happiness…this is our birthright…
Feeling Onward: The Glass Ceiling is Dissolving
Brenda Morgan, Ph.D
The Life Force of the Universe is descending into our bodies and lives at an accelerated rate never-before-seen or experienced by humankind.  These rapid changes, fluxes and imbalances are coming to the surface as a new frequency of energy and information floods into all sentient beings, everywhere, in space-time.  This cycle of birthing forces the letting go of what does not serve love and its expression, as this is our divine right, and is the foundation of all that exists.
True Momentum: Flowing With The Simplicity Of The Heart
Robin Brophy, BS, CDA
Momentum in its highest form is playful and spontaneous.  It is a natural unfoldment that is not meant to be driven or forced. When we slow down, we become capable of tapping into this effortless flow, we feel our environments and ourselves more deeply and give space for the simple Intelligence of the Heart to arise.  Our bodies were made to Love, create and express, and, the evolutionary possibilities for this are endless.  Together, we will explore igniting our own momentum, embracing the beauty of our individual movements and begin to feel the depth of which we are truly capable.
Desperate Times Call
For Not-So-Desperate Measures
Heather Brumwell, BS, HTP
Have you ever had a great need or desire for something to be different than it is?  Or, had a sense that a situation is so bad that it feels impossible to deal with?  Those could be called desperate times!  Often we first react, trying to break free from the intensity of the moment- moving from that space of desperation.  And, that may lead to a temporary feeling of relief!  However, how do we move toward a long-lasting feeling of peace in the midst of these so called desperate times?  During our time together we will be exploring tools to help us restore ourselves, to be available to the moment, no matter what the circumstances, as best we can.
Gung Ho Chi
Dick Chrisman, Ph.D
These are pretty interesting times we've chosen to live in.  If we knew it were just a movie with a happy ending, we'd probably sit back and enjoy the ride.  But, "reality" intrudes.  One reassuring thing, though, is that down deep we know that everything moves.  Everything!  Everything from the cosmos down to an atom in this piece of paper you're reading…the weather, our sense of time, relationships, traffic, our bodies, and on and on.  Motion is one thing we can always choose when that "reality" overwhelms us.  Ages ago the Chinese came up with simple, gentle motions  – Chi Gung – that can help us regroup, help us get out of funks, help us solve dilemmas, and actually contribute to the health of our bodies.  Today we'll explore motion in general, chi gung in specific, and other fun and interesting ways of dealing with this, uh, movie we're in.
A Little (More) Tenderness
With Yourself, Please
Jim Dreyer, Business Owner
Let's explore some ways to care for ourselves as we continue to learn how to relate to our sacred, human forms.  Self-care, self love – contacting this energy is possible but often overlooked in favor of many other endeavors.  Yet, our joy and effectiveness in life can be compromised if we do not "listen to" and attend to the body.  Ideally we can create a win-win for ourselves, for those we interact with and for Life Itself by learning to care for ourselves as part of our commitment to our Divine unfoldment.
Being Human:
The Peer-To-Peer Experience
Tom Egan, M.ED & Chris Morgan, LMT, CLT
In today's world of recognizing both diversity and engagement, this workshop invites participants into noticing our differences while staying connected.  Tom and Chris will facilitate peer-to-peer conversations that encourage expressing what's vulnerable and real for you and holding a space for others to do the same.  Given the tools of "anchored" listening, the peer-to-peer experience offers a safe space to feel validated and empowered. Emotions that bind us have the potential to transform into the energy that bonds us. This half-day workshop includes interactive discussion, partnered movement and guided activities for improving communication.
Deeper Connections:  How to Expand Love in Conversation
Susan Fancy, BS, ME
What's really going on when we talk?  Underneath the words we say are beliefs and things we desire from the other.  This session will glide underneath conversational surfaces and explore how to release limiting assumptions and unproductive goals.  We'll experiment with shifting conversation into greater intimacy, realness, and permanency.
Gratitude, Its Gift For Healing And True Freedom
Lana Jerome, GLS Land Steward, MG, CTP
It is our birthright to be truly Happy, yet stuff happens!  Some things are good, some not so good.  That's simply how it is here on this planet.  When challenges arise, how are we to stay balanced, centered and move out of being 'stuck in stuff'?  In one word – Gratitude!  Science confirms what our hearts have always known: gratitude is good for our health and well being, for those around us and for the planet.  Each day, each moment provides us with the opportunity to be grateful even though it may not even feel like an option.  Looking at what is blocking our ability to feel gratitude releases us from self-limitations to joy and happiness.  So let's explore choosing a new perspective, move toward healing and explore steps such as journaling to enhance our ability to feel and express this amazing gift.  Our lives are truly a gift!  Feeling Gratitude for being human deepens self-love, compassion and true Freedom.
RETREAT MENU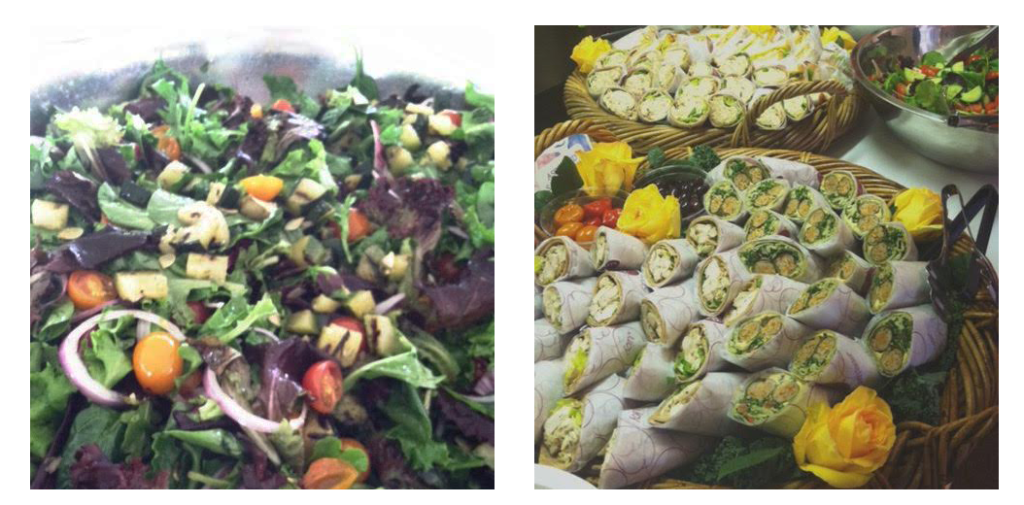 Delicious, nourishing meals & snacks will be served during your retreat. Our menu is prepared with simple, natural ingredients with an emphasis on health, flavor & balance. Each meal offers vegan and gluten free options and highlights organic and local produce whenever possible.  We take great care in serving a menu that is nutritious, tasty and also energetically balanced, to help enhance & support your retreat.
You can browse our specially designed menu for your dining pleasure, health and alertness! DOWNLOAD MENU
OVERNIGHT ACCOMMODATIONS
Please contact Patty Hart, Lodging Coordinator:
734-645-7251
or email: patty@everybodyhappy.net
Please send your registration & deposit to:
Brenda Morgan, PhD
P.O. Box 130842
Ann Arbor, MI
48113
or pay online:
$100 Non Refundable Deposit
$395 Retreat Fee includes Lunch & Snacks
Custom Amount (Enter Amount at Checkout)
When registration payment received, a pre-retreat packet will be sent to you by email
For more information call 734-494-0674
Email: info@movedbythelight.com
WHERE:  Michigan Friends Center
 7748 Clark Lake Rd, Chelsea, MI 48118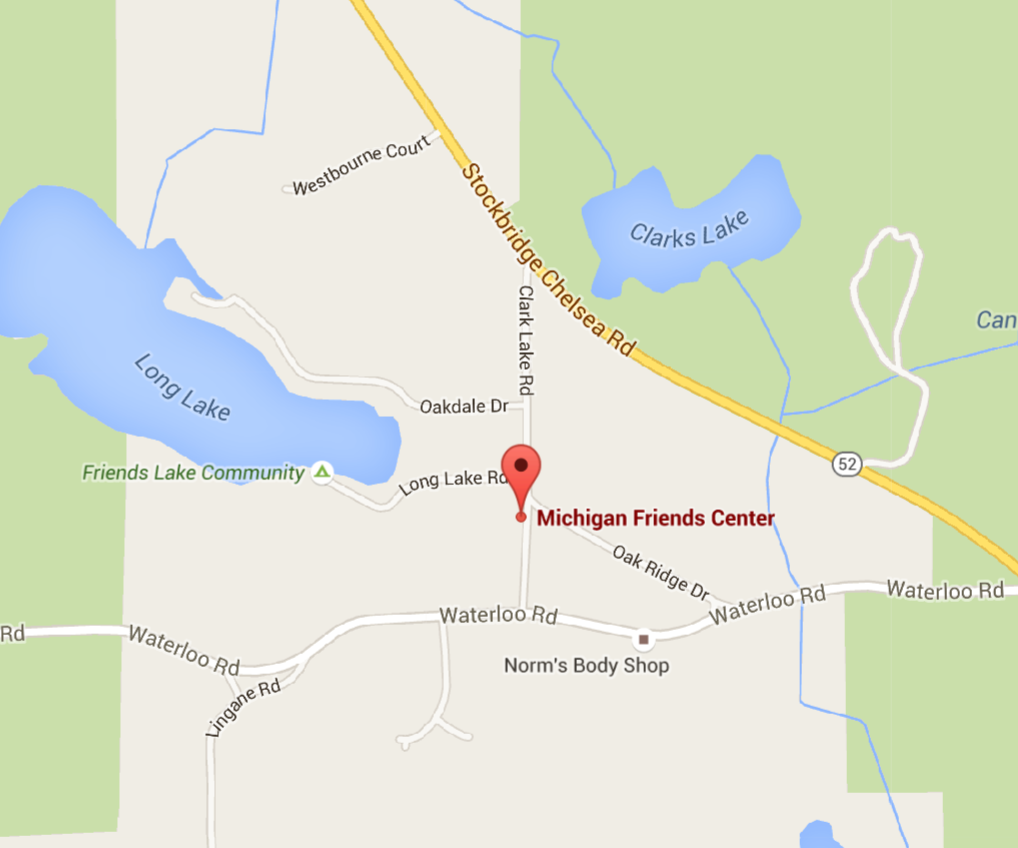 read more