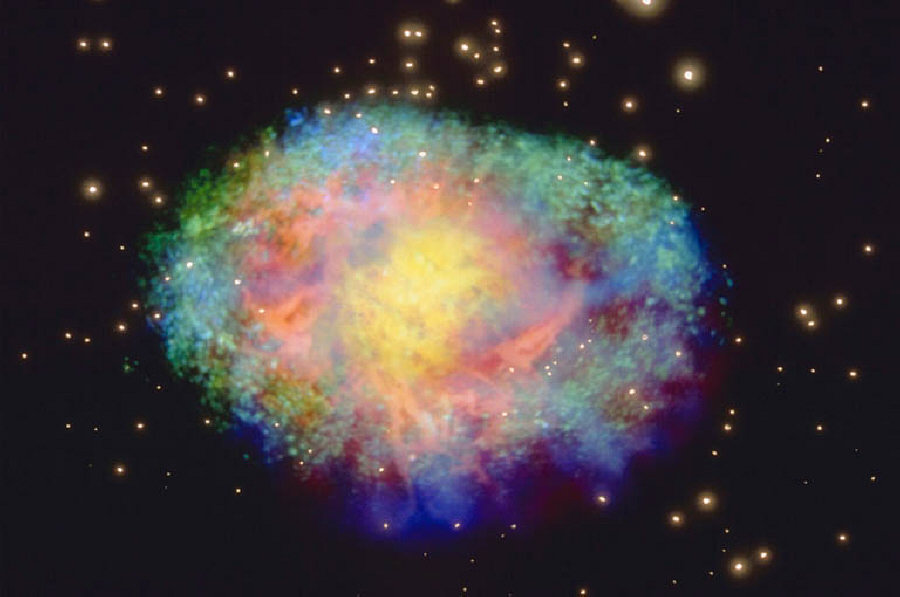 Have you ever wondered why people anywhere on earth find it difficult to live a life without stress, upset and confusion? To understand what is going on here, we must know the Source from which all things arise. Not by thinking about it, nor by feeling mad, sad, glad or scared. We must begin to feel what we actually are beyond the moment-to-moment thoughts, feelings and moods that arise constantly within us.
"Every thought, the sense of I, the entire body mind, every object, every other body mind, the world, everything, comes out of Spirit. In every instant of existence, the same universal drama is being enacted. That is, phenomena are appearing and disappearing out of Being. To understand what is going on in every moment, you must know the Source, the Original Condition from which all matter springs. To simply know the offshoots of the Whole is to be bound in the circus of up and down forever."
– Michael Silverman, Innocent Catalyst/Spiritual Teacher
The ups and downs of passing moods, reactions to people and experiences are not, paradoxically, you. Yes, it feels that way as they move through your emotional field, but it is a mistake to assume that is all you are; it is not founded on sensing/knowing what is actually going on here. It can be done; it does take a deep desire and courage, an act of will to break through this illusion, but it can be done, and not by a select few, for times have changed.
This means YOU can do so.
In the process of exploring What Life is, true revolutionaries are needed, those willing to explore who and what they are, and let go of the self-imposed suffering while alive. And this type of revolution is a radical change in perception of what Reality is, a shift in conscious awareness. To "go boldly where few are willing to go," where one's own life is seen as the precious presence it actually is, and that it deserves to be protected to fully live, grow and evolve. To do so, a being must be willing to be seen in vulnerable and clear ways, by themselves and others. They must be willing to acknowledge their suffering, the way that they defend their confusions and try to justify their stance, trying to be accepted, admired and loved, to feel needed in the world. They must be willing to surrender the games of the ego, i.e., games that solidify the perception that you are a separate entity based on the moods that flow through your emotional body and brain mind judgments about it all. True revolutionaries in this sense are those who are willing to be "in the line of fire" of spiritual transformation. And this 'line of fire' results only in the death of fear of living, which is the true scourge of Mankind.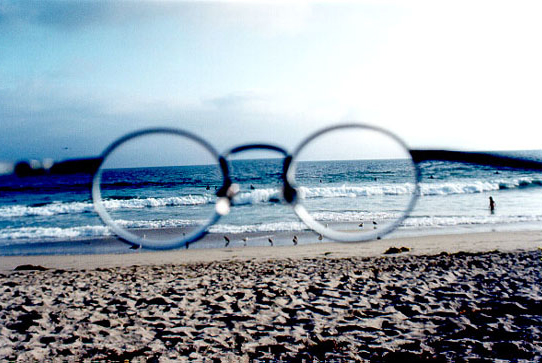 Being seen means humbly admitting that you are more interested in securing a position of power and control with love considered "unimportant," where defending what is done/felt rather than clarifying WHY one would feel the need to defend seems the best option in life, feeling that you are alone and must survive on your own wits at all costs.
When you hold onto – and it is unconscious at this point – the perception that you are a separate entity, you are suffering from feeling your life is transitory, temporary. And why? When you feel you are alone and separate from everything else, you are constantly on guard and uncomfortable with life. If you have no reference point for your existence beyond all the comings and goings of your body and mind, you are "afraid for your life." You become consciously and unconsciously focused on the fear of loss of something, be it your life, relationship(s), jobs, money, food, sex, intelligence, etc., with only temporary distractions from that suffering, the root discomfort of living without feeling what you actually are. So, people try to fill that primal void with persons, places, things, thoughts, etc. But that 'void' is only filled when you feel yourself in totality.  And that totality is not perceived through your brain mind, but through feeling beyond the body mind. And it can happen to you.
You see, life is not painful; it is the way you look into/see/experience it that makes it so confusing! This is more than just a clarification of your 'mission' on earth or seeking higher information to continue pursuing a life based on feeling separate. Spiritually, it is necessary to develop the ability to see what is underneath your actions, or your life will continue to be filled with involuntary, mechanical rounds of repetition of suffering the same issues, because that is all you know, or have known, to feel alive.
Virtually everybody is walking around with an incomplete and superficial notion of Reality, of what is truly happening here. There must be a turnabout in how one experiences life; there must be a rerouting of how you actually sense you are alive and what you are doing. Your perception of living needs to find an opening to the feeling presence of Life Living Itself; the matrix or background structure, the Universal Field that lives all universes. And it can happen.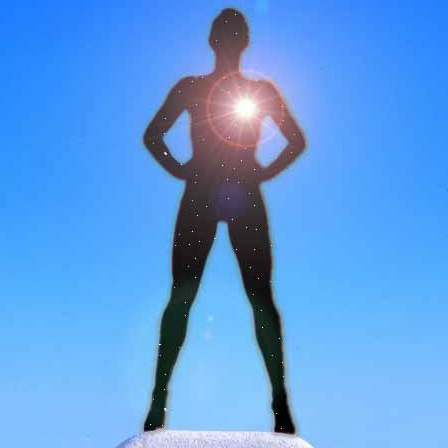 In the line of fire, while taking true courage and will, implies feeling through the false perception of separateness from everything else, moving through the sheen of false separation. Here is what is truly odd about living: the actual perception that you are a separate individual is not the "problem" but the conclusion that this is all you are, is false! There must be an impulse within you, a desire to inspect what is normally hidden from view, as this can activate the ability to FEEL BEYOND this illusion, for the Origin of Life must be bodily felt and intuited. It is not done through the brain mind, the collector of data, but with the feeling sense that there is Something More. This is a beginning portal to higher evolution, and not just into metaphysical planes where lights, colors, energies, various entities exist, for those realms are still part of the illusory veil of feeling separate and are only an intermediate resting-point for those drawn to what life actually IS at its root. This is where true revolutionaries arise. And at this time in human existence it is possible to do so.
Perhaps you have heard this phrase: "You don't think that you are alive, you know that you are alive." Take a moment to become aware of the two different channels used to feel what this statement is saying: one channel is 'thinking' by staying focused within the brain-mind data collector system. Most find themselves deeply tied into this approach of perceiving in life. The other channel is a 'knowing,' a felt-sense within and without the body mind, not hindered by the thinking mind. It tends to be latent and stagnant, sometimes accessed in traumatic or dramatic moments in our lives. This knowing is not based on the feeling of emotions, but another spatial-intuitive system that transcends all the body mind activity. It can be used as a beginner's highway, a doorway, to sensing who and what you actually are.
There is a divine individuality that is waiting to burst forth into this Universe, but it requires true revolutionaries, those who are willing to go through the learning to FEEL what life is, and not THINK ABOUT what life is. The paradox is that the brain-mind, the tendency to collect, judge and conclude about life moments, becomes wonderfully alive and 'online' when it is allowed to rest in the truth of what existence is. It has other work to do once this link-up is made, and that, my friend, can be the birthing of your unique divine individuality.
As this journey is begun, "spiritual heat' occurs as a natural, higher evolutionary phase kicks in. Confusion and clarity, fear and peace, unclear impulses and moments of inspiration all mixed in one pot as you begin to 'cook' and open to who you are. People within all cultures and from every background have learned to hold their pain and problems near and dear to them and to deny the possibility that they are truly divine beings. We are, however, en masse, on the brink of evolutionary change for all.
…the whole idea is then to see the impure identification with the body mind that translates into the belief that you are that transitory self…without a permanent dissolution of the ego-I, it is impossible to be who you are…as being who you are implies the termination of separateness… "
-Comment by Michael Silverman, Innocent Catalyst/spiritual teacher
We must learn to be vulnerable, be willing to give up our tendency to hide life wounds, our human frailties, and reveal the celebration of our unique abilities. Yes, some attachments of perception are not very pretty, and some are benign, but they all deny the truth of who you are and where you are going, in the highest sense. When we register life based on our emotional field and what others have told us, we cannot fully exist as ourselves. This is where true revolutionaries willing to be in the line of fire of transformational forces are needed. No matter what someone's life history is, anyone can be transformed; they must have the desire to see they are caught in a perceptual box and Feel beyond it. The ability to do so is built into our DNA; we just have to make the choice to activate and attend to it. This is the greatest possible statement anyone can make in the world, and is the most transformative for the planet and humanity itself.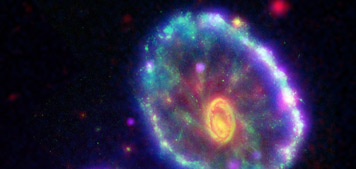 This expression of our uniqueness – never to be seen or duplicated again, anywhere, anytime, is our gift back to the Light. The Universe, the Cosmos, gives us form, and we express through that form. By maturing enough to feel good about ourselves as humans and then to put our 'selves' in the sacred line of fire of the Divine, or God, we surrender to our true identity, the Universe itself expressed in the present moment. Do not be distracted by the forms of life that express such deep confusions that life itself is denied. Bring peace to your life and to Earth by being you, in all your beauty. That is the true end of war, anywhere, anytime.
read more